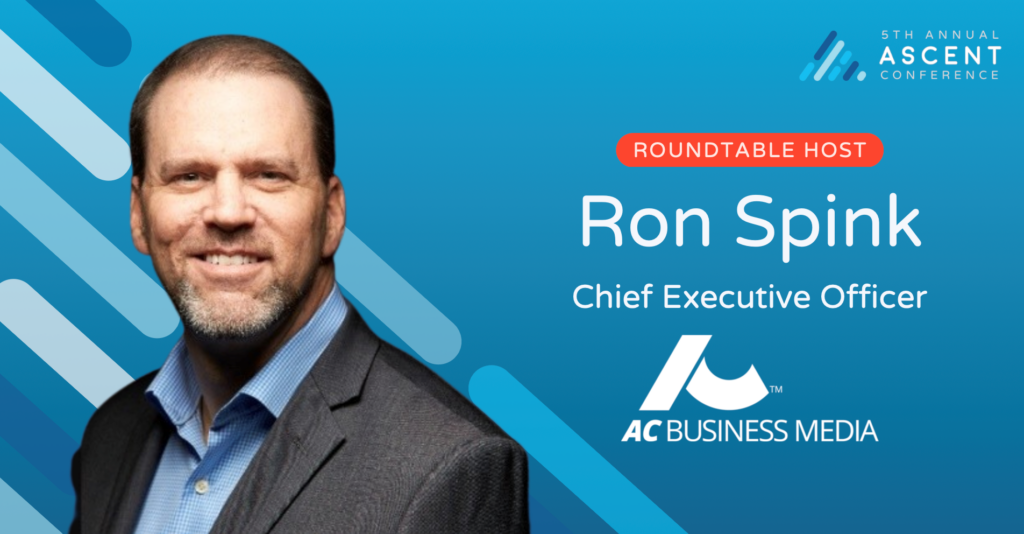 AC Business Media is proud to announce that CEO Ron Spink will be a Roundtable Host at the 5th annual Ascent Conference in New York City.
The conference, that takes place November 14-15, is a fully immersive 2-day SaaS conference for the Go-to-Market team. Entering into its 5th year, the event will be convening 1,500+ invite only SaaS executives to enjoy peer-to-peer networking and content sessions led by some of the leading thought leaders in the SaaS space.
During the event, Spink will be discussing the topic: Self-Disruption: Recognizing Market Opportunities to Radically Innovate, which will cover how a traditional media company employed "positive destruction" and a jobs-to-be-done approach to change their buyer and seller engagement model through a disruption-based, technology solution.
As technological innovation affects radical change to existing industries and forces evolution in competitive business markets, it becomes increasingly important to "disrupt thyself" – ideally before disintermediation is thrust upon your product, service, or solution suite from outside forces.
Participants should come with their own case-examples to share how they have evolved their product solutions towards "where the market is going next", and how that impacted their businesses, or current offerings and models.
To learn more, visit: 2022 5th Annual Ascent Conference LP3 – Ascent Conference