If your organization is looking for innovative ways to deliver unique, high-value content and put your customers directly in-touch with high-quality leads in a branded, networked environment, please join Balluun Inc. at 1PM on Monday, July 24th in an insightful webinar discussion, New Media Experiences. New Revenue.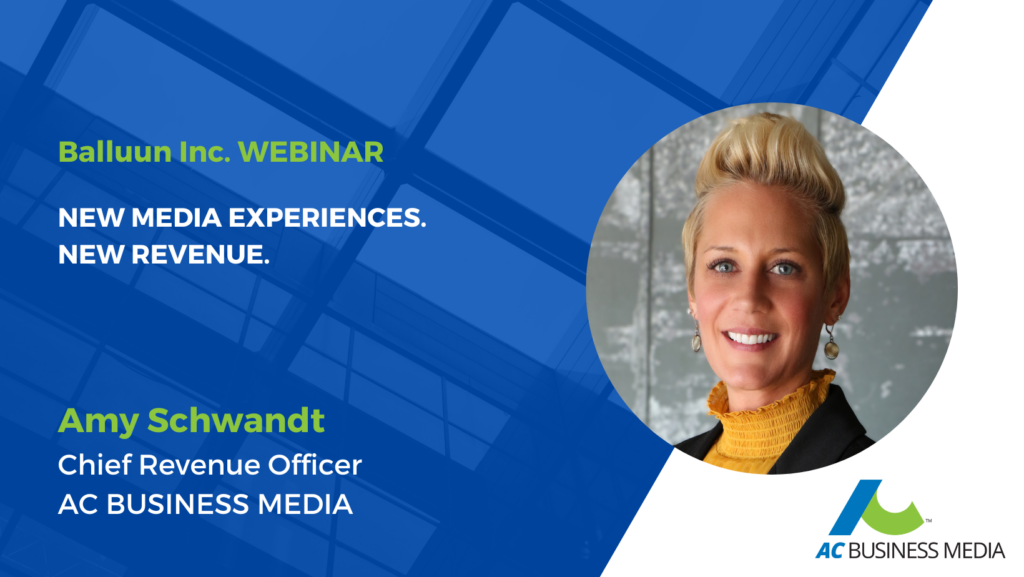 Amy Schwandt, Chief Revenue Officer at AC Business Media and Kerry Gumas, CEO at Metacomet Advisors will join Balluun to discuss how they have created new digital experiences using MediaNext, Balluuns' Digital Experience Platform (DEP).
During this webinar, Schwandt and Gumas will explore the evolving B2B buyer behaviors and expectations, and discuss effective strategies for engaging with potential customers throughout their online experience.
In addition, you will hear how AC Business Media is helping its audience become more informed and confident buyers by nurturing them through the buyer journey, from awareness through research and consideration to actual purchase on MediaNext.
Register Here: https://www.balluun.com/form/webinar-registration-medianext-0
Brought to you by: Balluun Inc.; content first appeared on Balluun's LinkedIn